You can spend your Shopee Coins sitewide on all the sellers starting 2 Jan 2018!
Turn on the switch in your Shopping Cart to start spending your Shopee Coins.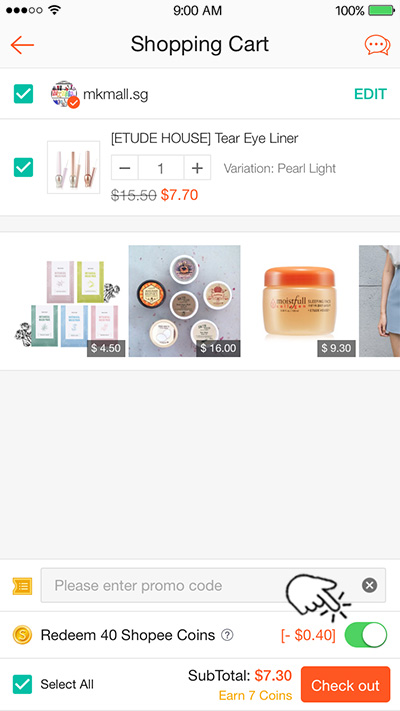 There is no minimum amount of Shopee Coins required before you can start spending your Coins. You can use your Coins to offset up to 30% of the cash payable of your next order. 100 Shopee Coins will entitle you to S$1 discount. Once this order is placed, the Shopee Coins used will be deducted immediately from your account.
Once an order is returned/refunded or cancelled, the coins used during the purchase process will be refunded. At the same time, you cannot earn coins from returned/refunded or cancelled orders.
You can also use Coins to participate in activities or redeem vouchers within the Coins Rewards page:
Haven't received your coins? Check here!