1. Select "Shopee Wallet" at the Payment Option page (Note: Shopee Wallet option will only be available if you have sufficient balance to pay for this checkout).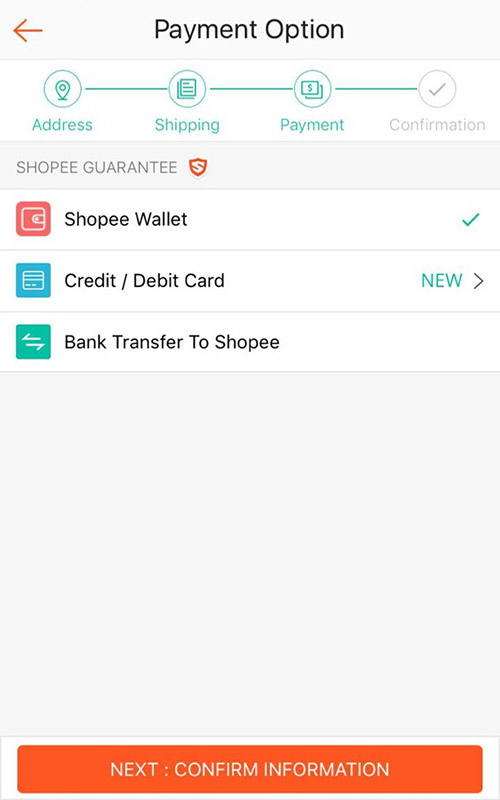 2. If you have not set up your Shopee Wallet PIN, you will be prompted to create your PIN. After you have set up your Shopee Wallet PIN, you may proceed with the payment process.

3. At Confirmation page, please check all your order details on this page, such as your Delivery Address, Payment Method, Product Ordered and Shipping Option. If everything is correct, select "Place Order".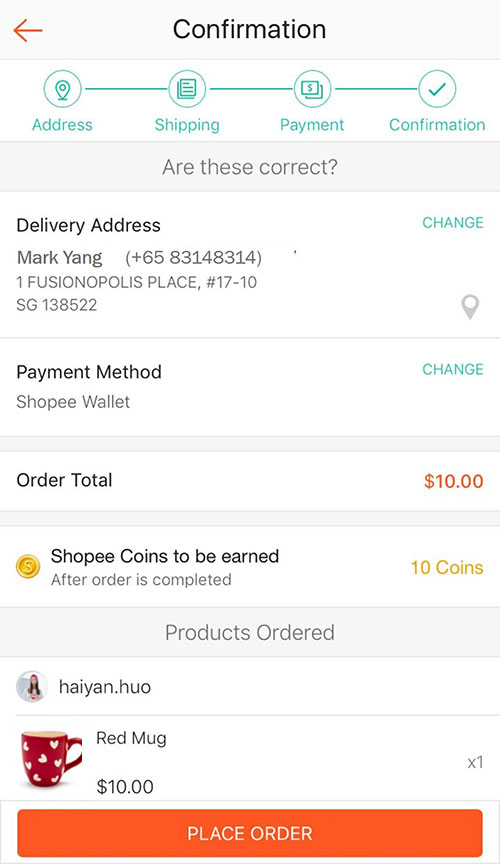 4. The total amount and your Shopee Wallet balance will be shown. Select "Pay" to make the payment.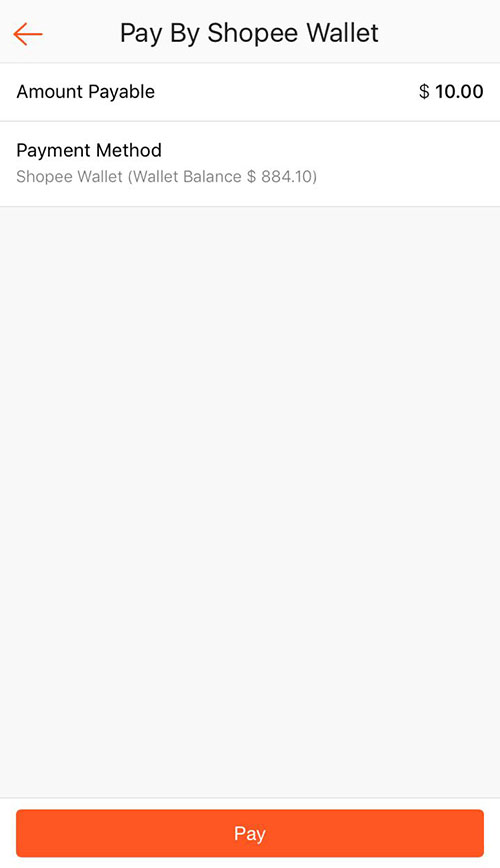 5. You will be prompted to enter your Shopee Wallet PIN.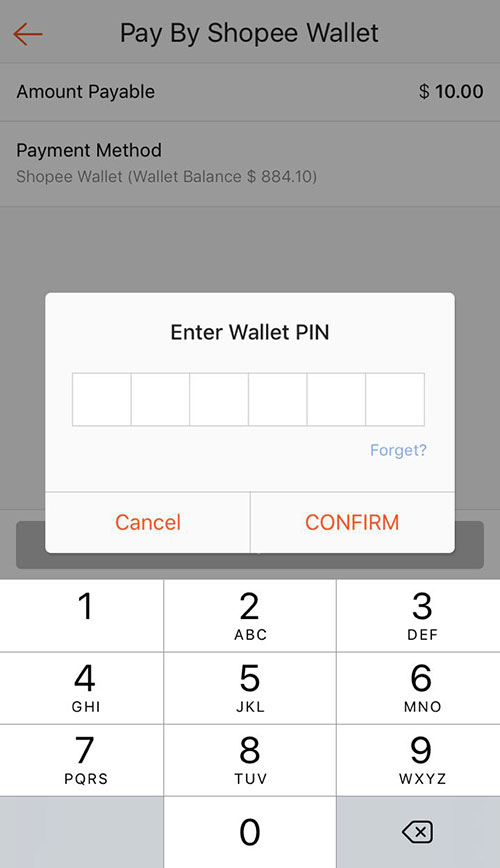 6. Your payment will be confirmed instantly and the seller will be notified to ship out your order.